We Were Featured in SF Eater!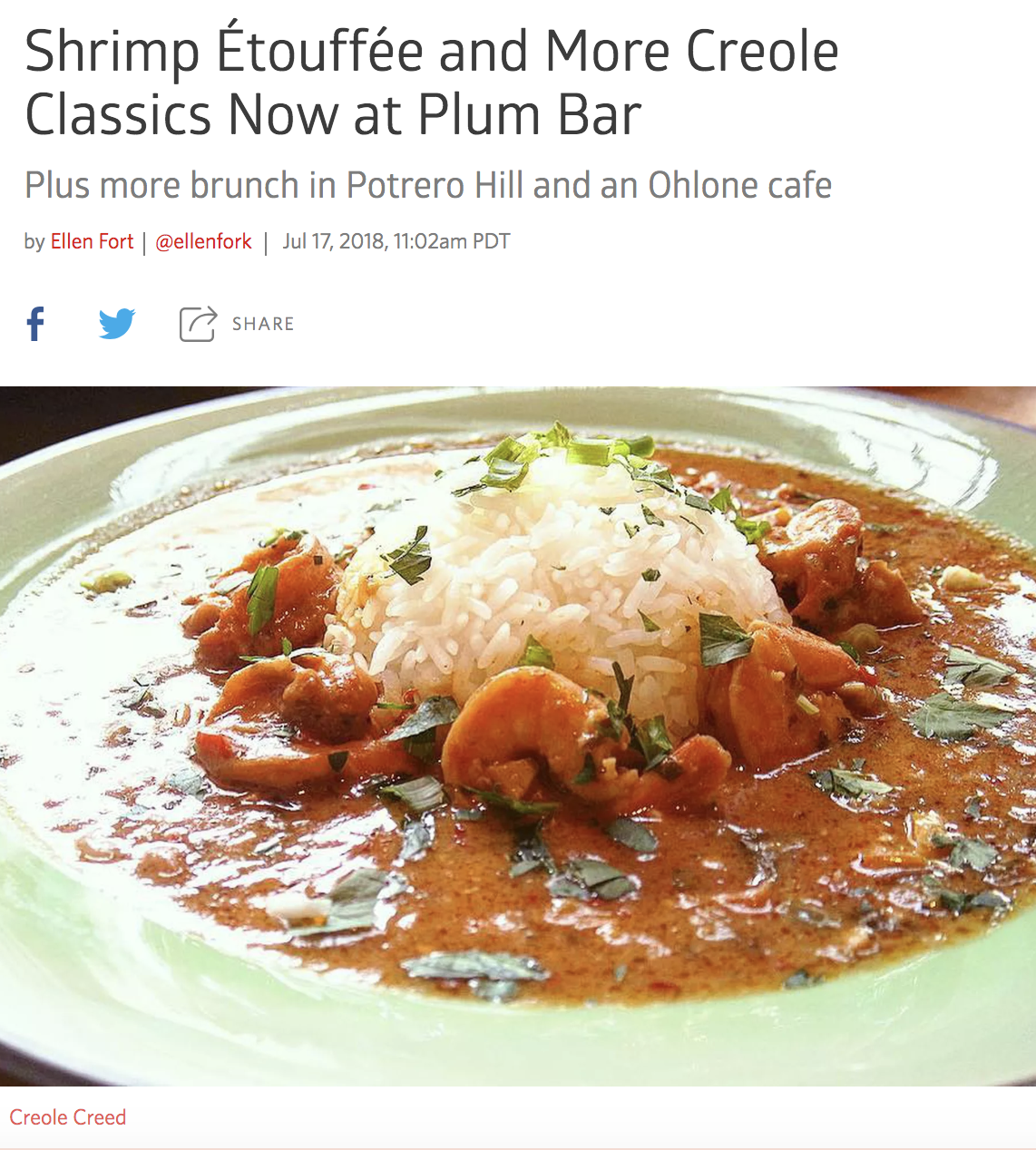 Spotlighting creed ÉtouffÉe
We are so honored for the mention! This is such a big feat for Creole Creed, as we enter the third week of our three-month residency with Plum Bar. We are so excited to be serving our traditional Louisiana Creole cuisine with our unique "Bay-Arean" twist. This is a super exciting time for us, as we evolve our traditional meals with a consciousness of our Oakland-San Francisco communities. We see food as a story that never stops, and we are so excited to add our menu to the conversation around California Cuisine and Creole Cuisine.